Made in France tablecloth
Cambrai, 100% cotton
Mix the colors together and dress up your table however you want ! Our 100% cotton tablecloths, table runners and napkins are available in 24 colors, for an easy day-to-day table setting. The Cambrai range is labelled Origine France Garantie.
Tablecloth and napkins
For an everyday use
This range of napkins and tablecloth is labelled Origine France Garantie. The cloth's weaving is made in french Vosges, the dyeing and making steps are made in Hauts-de-France, the birthing place of Coucke.
The Cambrai tablecloth are coated with a Téflon® treatment, which prevents the stains from penetrating the cloth.The liquids and greasy bodies (such as wine, butter and sauces) will run along the surface of the cloth: you only need to wipe it up with a sponge. The tablecloth can be washed at a low temperature et less often. The fabric looks fresh, clean and new longer.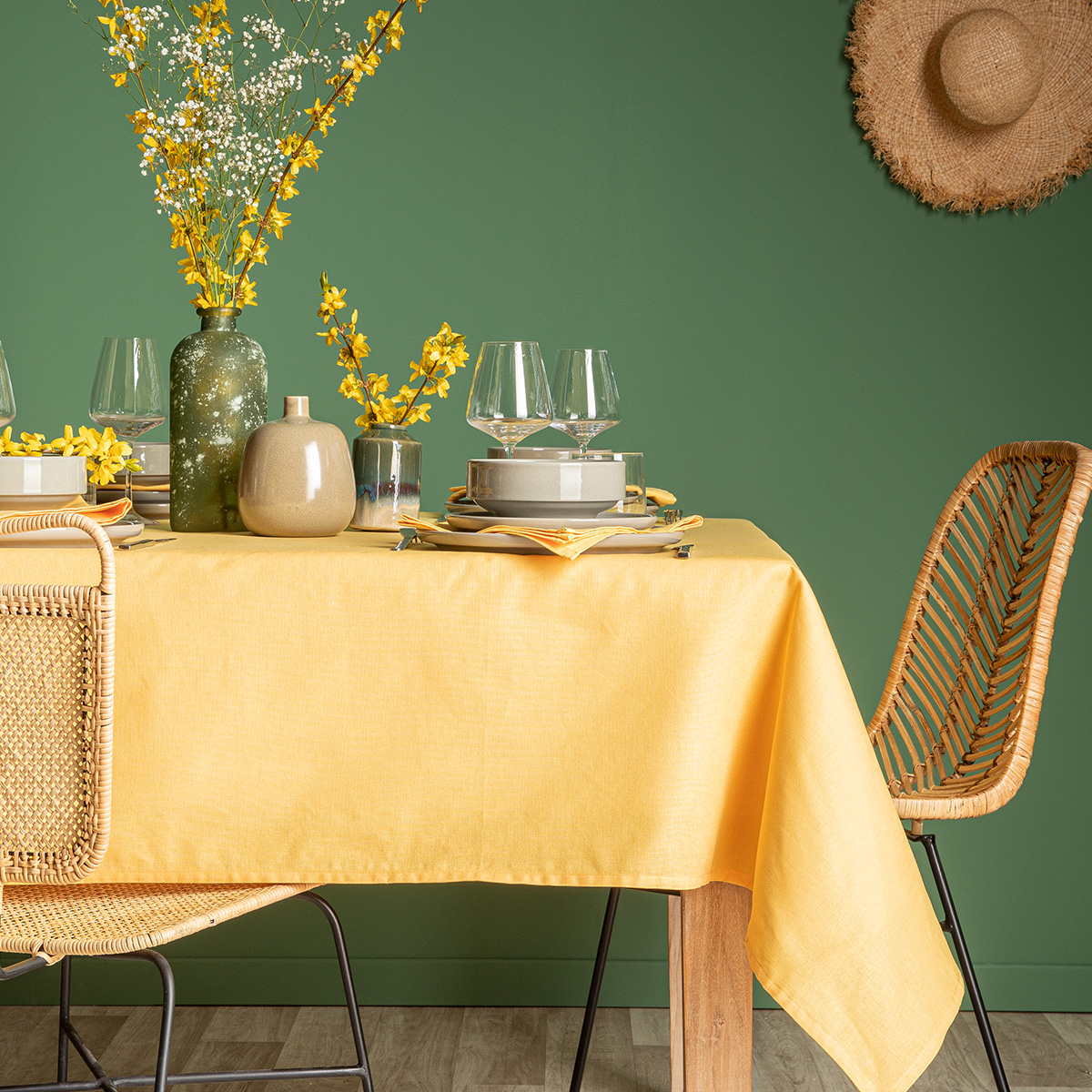 A range of plain colors
To mix according to your tastes.
Cambrai, our plain range, is available in a very wide choice of colors. Do not hesitate to mix the colors together to sublimate your home decor.  24 colors from top to bottom: cerise, grenadine, mandarine, maïs, kiwi, brocoli, turquoise, blanc, crème, sable, sarrazin, curry, dragée, griotte, hermès, aubergine, azur, sauge, cyclades, truffe, tourterelle, galet, anthracite, caviar.
The sizing:
Napkins: 45×45 cm
Tablecloth: 180×180 cm – 150×190 cm – 160×240 cm – 180×300 cm – 180 cm diameter (round)– 235 cm diameter (round)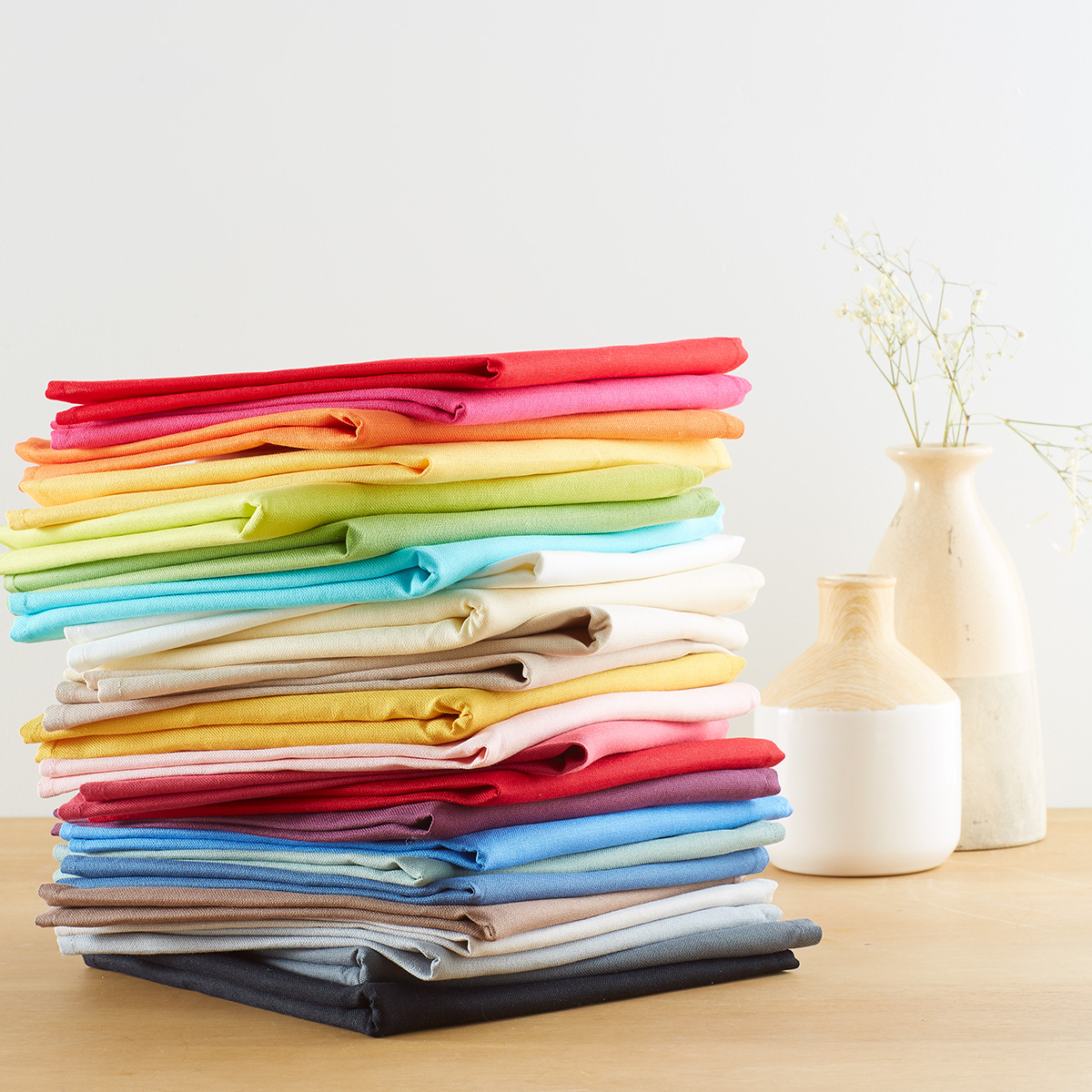 CONTACT
Do you have a question ? A projet ?
We will be glad to help you with any request and answer your questions.
Contact us without any delay, we will come back to you shortly.