Table and kitchen linen since 1931

COUCKE linen is a "broth" of styles that rests on both tradition and modernity, and allows it to offer a wide range of tea towels, aprons, terry squares, bibs, tablecloths, table runners and napkins. The tea towels are in cotton jacquard, printed cotton, linen or mixed cotton/linen.

Discover Coucke

Made in France linen

We really care about made in France products.  We have chosen for Coucke to maintain French know-how as much as we can, which is why our collection of essentials is mainly made in the North of France. The entire range of tablecloths and table runners is made in France and is labelled Origine France Garantie.

Discover our united linen
About us
Coucke, our table and kitchen linen brand
Created in 1931 in the North of France, Coucke is specialized in table and kitchen linen since the 1970s. We pay attention to the look and quality of our products.
The COUCKE brand was made to create products for the cooking world (consonance with the term cook in english).
Read more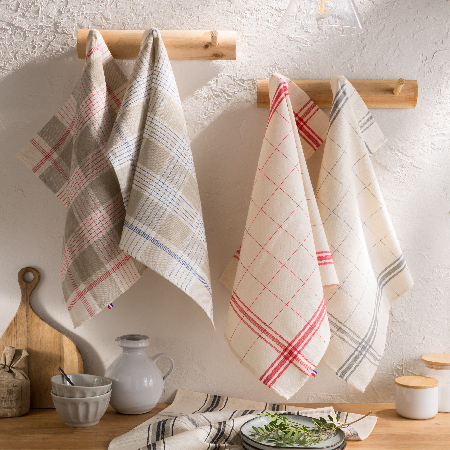 Our offer is a broth of styles based on both tradition and modernity.
Our licences
Our collaborations
Discover the dynamism of our successful licenses



CONTACT US
Do you have a question? Do you want to distribute our products?
We will be happy to discuss with you any needs and answer any questions you may have.
Contact us immediately, we will get back to you very quickly.
Contact us